9. American Students
American students are required to write end of term papers on Sojourner-Truth as set by the American educational authorities.  After a decade of research and writing, Mike Wilkins has correlated data from different locations, so that you as the student, can experience the full story without spending years searching for yourself!
After ten years of research and writing: the full unrestricted, detailed shocking story of Sojourner-Truth surviving her years with Matthias is now available for research, study, and debate.
Sojourner-Truth was a Christian woman struggling in the Zion which Prophet Matthias was attempting to establish. Her story is unforgettable, emotional and shocking! Within all my books you will find the full story of the Christian, black ex-slave named 'Sojourner-Truth 'enduring her time with the notorious Matthias.
Correctly, most American students require factual information, which empowers them to study, contemplate, then write essays for the end of term papers in school, college, or university.
The unique educational advantage contained within our manuscript offers American students the opportunity to examine difficult to obtain information on Sojourner-Truth, Matthias, and Joseph Smith. We aim to empower students to thoroughly examine and explore many aspects of Sojourner-Truth's experiences in New York. The valuable, exciting lessons learned by Sojourner-Truth during her time following in the long shadow of Prophet Matthias: helped Isabella Baumfree transform herself into Sojourner-Truth! All American students are entitled to a free informed choices guide, just click on the background right hand side of the image below. Alternatively, you can download our free printable P.D.F. file. 
Curious Coincidences.
Perhaps you are interested in the Mormon Prophet Joseph Smith? Are you aware of the unusual coincidences between the notorious Prophet Matthias and the Mormon Prophet Joseph Smith? 
My name is Mike Wilkins author and researcher, and I am here to give you sample information from my new book, free of charge. Your free book is in the fantastic digital Flip-book format. You will be able to turn and flip the pages just like a real book. You can zoom in and enlarge the text, experiencing the future of digital book reading. I hope you enjoy your reading experience. It's my pleasure to assist you by providing this information free of charge.
American Students.
In all my books, you will find the full story of Sojourner-Truth and her time with the notorious Prophet Matthias. All the references and original text are for your use.  Your adventure begins as you take your opportunity to experience an interactive digital book! Click the image below to view and read chapters FREE of charge. 
The emancipation of the Isabella has given her the opportunity to work and search for her purpose in life; she is a spiritual person looking for inspiration and guidance. We tell her full story in and around New York City.  This vitally important information is emotional, shocking, and inspirational. Find and explore questions and answers in my new Free Student Informed choices guide. Click the free print & read student P.D.F. image below. (available soon,)
The American Educational Curriculum.
Sojourner-Truth is vitally important; she is a significant part of black history as presented within the American educational curriculum. Her experiences, triumphs, and failures, contain valuable lessons involving the importance of personal integrity: along with the dangers of delusion and immorality.
Interestingly, there is a lot more to Sojourner-Truth than: 'Ain't I a woman!' The full story once read is unforgettable, emotional, and shocking!
If you are a student and you have enjoyed your experience, please tell your friends. Additionally, you can also blog your comments via this website. If you have any questions, then you can also e-mail us via the internal mailing system.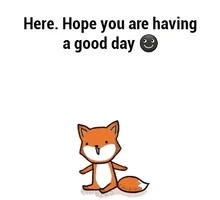 American students this is your chance to read the Flip-book version of Matthias and Smith Clash of the Prophets free of charge. Flipbook is a fully interactive digital reading experience. It will talk to you, along with showing you films and exciting digital art. The future of digital reading has arrived. Your Free reading adventure starts when you click the image below this text. Just click on Image one or two and you will experience the difference between a standard e-book, and a deluxe flip e-book. All links will give you the chance to read the deluxe version of Sojourner-Truth Matthias & Smith from the Clash of the Prophets book series. Congratulations it's 100% FREE to read in the deluxe Flipbook, just click on the image below and your reading adventure begins.
You are invited to continue your reading adventure from either Amazon – Barns & Noble or the amazing Flip Builder Book. This is the Buy now button for the Amazing Flip Book edition of SojournerTruth Matthias & Smith.

If you require the links for either Amazon or Barns & Noble you will find them on our BUY NOW web page, just click on the image below this text.
Please remember that every part of this story has a direct line of contact with a real person who lived, and recorded their experiences. Every quote has a reference number which can if so desired, be independently investigated and confirmed. After a decade of research and writing, we have comprehensively correlated the facts.
No religious viewpoint, or intention to represent any proselyting into Church, organization, or lifestyle is intended or presented in this book. This book contains the unforgettable, emotional, story involving SOJOURNER-TRUTH, MATTHIAS, JOSEPH SMITH and many of their close friends. The complete original work has 44 Chapters, revealing a story full of mystery, sadness and surprising sexual immorality between the respected members of New York Society!  The book Matthias & Smith Clash of the Prophets is available in three e-book formats, two traditional paper formats, and one CD audio read format.  The shocking full details are available only in the book Matthias and Smith Clash Of The Prophets. You are invited to continue your reading adventure from either Amazon – Barns & Noble or the amazing Flip Builder Book. Details from this website
Terms and conditions: coed of practice & trade. Website information. (c) 2017